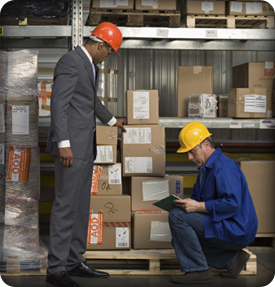 J.M. Field Marketing's All In View web-based inventory management system allows easy access to your real-time inventory levels. Reports can be generated easily and can be automatically provided as needed. All In View tracks all receipts, adjustments, and shipments for accurate reporting. Low inventory notifications are automatically sent, so you will have plenty of time to re-order. All receipts are processed and verified the same day to allow quick turn-around for your orders.
J.M. Field Marketing's All In View system enables companies to manage inventory processes at various locations without an expensive infrastructure or telecommunications charges. Our inventory management services utilize the latest in barcode and RFID technology to track your products and collateral. We also take pride in our trained warehouse team, who works to efficiently manage all fulfillment projects.
When added to your existing system, our All In View inventory management system will track your company inventory levels and notify you when supplies need to be replenished.
J.M. Field Marketing's All In View inventory management system can also function as a data collection service, which can track all orders, receipts, adjustments, shipments, allocations, cycles and physical counts for accurate reporting. All the collected data is easily accessible from any computer with internet access.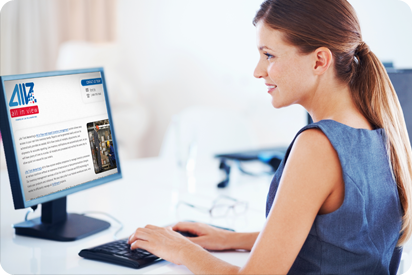 J.M. Field Marketing's expert team of programmers is proficient at determining the best software application for your online order processing and inventory management needs. We have developed over 60 web-based software applications to accurately track your inventory. And, we continue to set the industry standard by integrating state-of-the-art systems with innovative web technology. Contact us today to find out more about our web-based inventory solutions.
J.M. Field Marketing has developed one of the world's leading integrated Ecommerce and order management systems on the market today with their All In View inventory management system. For multi-channel businesses it provides a total order management, order import, and order processing automation solution, whether you take orders online, by phone, over-the-counter, or via a combination of methods. Our system has all the bells and whistles needed to run your Ecommerce business.
Contact us today at 1-888-776-7840 or email us for more information.
Support Inquiry